---
Disclaimer: This article contains affiliate links, which means we get a small commission for purchases through links in this story (with no extra cost to you). As an Amazon Associate we earn from qualifying purchases. Click here to know more.
---
One of your best friend, coworker or a family member is retiring a few weeks from now and you have no idea what to get them? Well, you will know exactly what to get them after you go through this list.
This is a list of 39 of the best gifts that any retiree (man or woman) would love to receive. Not only are these gifts unique, but they are also thoughtful and have a practical value to them.
Here's the list.
---
1. Travelon Wheeled Underseat Carry-On with Back-Up Bag
Retirement opens you up to a whole new world of travel. Help your recipient travel in style by gifting them this Underseat Carry-on Bag.
In addition to the ample storage space it offers this bag is designed to easily fit under an airline seat (so you don't need to use overhead compartments) making it super convenient especially for senior travelers.
This bag also doubles as a foot rest when in flight.
---

Custom keychains are cheap and practical. And customizing the product can highlight the giver's care. You can customize a number of exquisite keyrings for retirees, cost-effective. Customize high-quality and high-appearance level keyrings on www.keychains.co. Make the keys of retirees easier to find and easy to take.
---
3. Funny retirement wine bottle labels
One great idea is to gift the retiree a wine bottle after replacing the original label with one of these funny labels. These labels are easy to apply and are big enough to cover all the original branding on wine bottles.
---
4. Funny retirement wine tumbler
This a great looking rose gold wine tumbler that carries a funny message that most retirees can relate to. This tumbler is double vacuum insulated to keep your drinks hot or cold longer. Plus it comes with a BPA free lid and a handy reusable straw.
---
5. Handmade mini sailboat pendant necklace
This adjustable stainless steel necklace comes with a beautiful sailboat pendant. The sailboat is symbolic of change and new adventures to come which is apt when it comes to retirement.
---
6. Double cotton hammock with steel stand
The retired life is all about rest and relaxation and this cotton hammock will help your recipient do just that. The best part about this hammock is that it comes with its own stand (made of heavy duty steel) and is super easy to set-up.
---
7. Waterproof picnic blanket
When you are free from the 9 to 5 life, picnics become a regular affair. Help you recipient enjoy their picnics by gifting them this large picnic blanket. This blanket is made of super soft fabric and is lightweight without feeling too flimsy. It has a waterproof exterior making it perfect for beaches, parks and camping trips.
---
8. Funny retirement mug
Mugs with funny/inspirational messages can make for great retirement gifts especially if your recipient is a tea/coffee drinker. This mug carries a vibrant lead-free design and a funny message about the guilt-free fun of a retired life.
---
9. Who cares I am retired wall clock
When you are retired you can afford to not keep track of time and this adorable clock serves as a constant reminder of that – to Let go and Relax.
---
10. Daily jumbo 2020 calendar
What makes this calendar really cool is that it contains a jumbo word puzzle for each day of the week. Plus it comes with a fully adjustable easel so you can solve the puzzles with ease.
This can make an excellent gift for anyone who is into puzzles or wants to stay mentally active.
---
11. Never forget the difference you've made – Key-chain
This is a beautiful key-chain with an equally beautiful message and a 'Thank-you' tag for the retiree. Made from Stainless steel this key-chain is lead free and does not rust, change color or tarnish.
---
12. Enjoy retirement engraved natural wood plaque
This beautifully crafted plague carries a nice message and is of the perfect size to hang on a wall or to be placed on a table. The message is carved (and not printed) which adds to the overall look and feel of this plaque. Plus this comes in a beautiful gift box.
---
13. Wall mount bottle opener (customizable)
This cool magnetic Bottle Opener is a sign of good times to come.
This Bottle Opener can hanged on a wall or stuck to the fridge as it comes with a powerful magnet.
It also has a second strong magnet which is strong enough to catch all caps without fail.
The best part is that you can personalize this product if you want with an engraving of the recipient's name and initials.
---
14. Retirement jewelry music box
This is an adorable jewelry box that plays a beautiful melodic tune (of the song 'Wonderful World') when opened.
You can gift this jewelry box as is or use it as a gift box to store the main gift which can be a bracelet, key-chain, coin, any other type of jewelry or a note.
---
15. Professional chef apron for kitchen, BBQ, and grill
If your recipient likes to cook/grill then this apron would make for the perfect gift.
This fully adjustable unisex apron is made from heavy duty, breathable cotton so it looks and feels amazing. Best part is that it comes with four large pockets and a towel loop so there is plenty of room to keep all the essential cooking/grilling accessories.
---
16. Whiskey stones gift box
This gift set comes with two whiskey glasses, tongs, 8 whiskey stones (made from granite), and a pair of really cool stone coasters. All of this comes neatly packaged in a wooden box.
The best part about this set are the whiskey stones that chill your drinks (both alcoholic and non-alcoholic) without watering the drink down. Simply chill the stones in a freezer and they are ready to use.
---
17. RC Quadcopter drone with HD camera
There is no debating the fact that drones are fun, but they are funner especially when you have time in your hands.
The UDI U818A is a beginner's drone with a great camera that is easy to set-up and fly. It comes with cool features like a headless mode and a return home function. All of this makes it a great gift option for a retiree.
---
18. Tickle me plant kit
If your recipient is into gardening/nature then this 'Tickle Me Plant kit' would make for a really unique gift.
This plant folds its leaves when touched and can be really fun to interact with.
With this kit, you get all the essentials required to grow this plant indoors.
---
19. Retired and loving it hat
Hats carrying inspirational or fun retirement messages can make for a good gift. This hat carries a simple yet positive message, 'Retired and Loving it'.
---
20. Wooden beer caddy (Customizable)
If your recipient loves beer then he/she will also love this beer caddy. This caddy is handcrafted from Cedar wood making it highly durable and comes with a rustic bottle opener. It can hold 6 beers at a time.
The best part is that you can personalize this item (get the recipient's name and initials engraved on the side) at no extra cost.
---
21. 'What you don't know about retirement?' – Funny book
This is a really cute and funny book that contains fun questions and answers on retirement. Most retirees can actually relate to many of the answers in this book.
Here's an example of a Q&A from this book.
Question: What most amazes new retirees?
Answer: They're so busy now, they don't know how they ever had time for work.
---
22. Wide body ceramic mug
This is a lovely bistroy style mug that has a wide body shape and a high curved grip for handling. This mug features an inspirational message that says, 'Retirement is when you stop living at work and start working at living', which is so true in so many ways.
---
23. Hallmark retirement ornament milestones
This retirement ornament looks really cool with bright colors and a positive message and can make for a fun gift on its own or as part of a gift basket.
---
24. Enjoy the journey – Necklace
This is a stunning sterling silver necklace and pendant with a thoughtful message, 'Enjoy the Journey'.
---
25. Personalized whiskey glass
The thing that sets these glasses apart is that they can be personalized at no additional cost. You can get the name of the retiree along with a small message engraved on the glass making this a sweet gift.
---
27. personalized retirement plaque
This plaque is made from thick birch wood and is available in three sizes. You can customize this plaque by adding the retiree's name, years employed and their retirement year.
You also have an option to add a gift note if you are shipping this directly to the recipient.
---
28. Retirement angel figurine
If your recipient likes angels or figurines then they are bound to love this gift. Made from stone resin, this figurine is intricately sculpted and carries the message, 'Bless your retirement and the journeys you have yet to venture'.
The only drawback about this figurine is that it's a bit on the smaller side (4.33 inches in height).
---
29. Retractable golf towel
When you are retired, golf is definitely on the cards and this retractable golf towel will come in really handy. This towel comes with a belt loop and a retractable cable that is long enough to easily clean the clubs. You also get two pocket water spray pens with this kit.
The retractable cable is plenty long enough to easily clean the clubs.
---
30. Kindle Paperwhite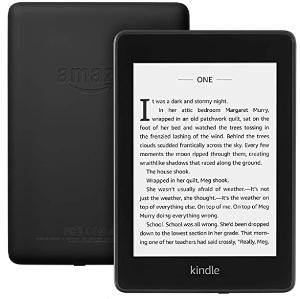 Books are a retiree's best friend and a Kindle gives you access to a huge library of books at the click of a button. Therefore the gift of Kindle is definitely a thoughtful one.
---
31. Bonsai tree
A cute bonsai tree can make for a great gift for anyone into gardening.
---
32. Shiatsu back massager
Give your recipient the gift of relaxation with this Shiatsu back massager. This massager has four massage heads that will deeply massage and relax tension knots and tight muscles in and around your upper back. This product also has a handy heat function and many massage modes to select from.
---
33. Funny beer glass
Let you recipient drink their beer in peace by gifting them this beautiful beer glass that carries a fun message, 'This beer tastes a lot like I am not going to work tomorrow.'
---
34. Handmade MarqART Wood Art Celtic Box
This beautifully crafted Celtic box features a love knot design on the front and is the perfect size to hold bracelets, pendants, necklace, rings, coins and notes. You can gift them as is or use them as gift boxes.
---
35. Retirement fishing hook
These fishing books make for a fun retirement gift for anyone into fishing. Plus they come in a nice gift box too.
---
36. Travel journal
This travel journal comes with a beautifully crafted leather cover and 160 craft quality paper perfect for writing and drawing. Plus this journal is refillable which means you can easily take-out and add new paper easily.
---
37. 50 States 5000 Ideas – Travel book
Help your recipient plan their travels by gifting them this amazing book that contains 5000 different ideas within the United States.
---
38. 3D earth jigsaw puzzle
If your recipient is into jigsaw puzzles, you can get them this amazing 540 piece 3D Earth puzzle.
Once completed the resultant globe will look splendid and will fit into a display stand which is included.
---
39. Travel tales book
Travel Tales is a story about an old retiree who goes out on a long road trip in his RV along with his wife and his dog. It gives you a humorous insight into the RV lifestyle and is great for anyone who wants to do a RV road trip.
This is definitely a book any retiree who likes to travel would love to read.
---
40. Rocking chair
This rocking chair uses high quality rock-shocks that aids smooth to and fro rocking motion on any terrain (soft or hard). Plus this chair is made from powder coated steel and supports up-to 250 pounds.
It even has a padded arm-rest and a handy beverage holder.
This chair is great for camping, tailgating, music festivals and any outdoor activity making this an ideal gift for a retiree.
---
41. Magnetic Chess Set
If your recipient is into chess then this magnetic chess board would make for a thoughtful gift. This chess board is 9.7 inches in size and is foldable making it ideal for travel.
If chess is not their thing, you can also consider gifting some other popular board games like snakes and ladders, ludo, checkers, backgammon etc.
---
42. Retired Since 2020 – T-Shirt
T-shirts with fun/inspirational retirement messages are a great gift option. This T-shirt in particular carry's the message, 'Retired Since 2020' which is simple yet perfect.
---
Disclaimer: This article contains affiliate links, which means we get a small commission for purchases through links in this story (with no extra cost to you). As an Amazon Associate we earn from qualifying purchases. Click here to know more.